The Everyday Pant is the Vancouver team's go-to pant for spring. One of the biggest factors is the ribbed waistband. As huge foodies, they need the stretch and relaxed cut to be "buffet ready." Here are the team's top 5 picks to treat yourself (after stopping by the new DUER Flagship in Kitsilano at 1757 W 4th Ave and picking up the perfect pair of pants.) 
 
Beaucoup Bakery & Café

This French Inspired café has a line up as soon as they open, and it's totally worth the wait! Not only do they have the typical café faves, but their seasonal options are always worth a try. They offer one of the best laminated doughs made in Vancouver. Favorites include the Cinnamon Scroll, and the Raspberry Brioche.
The Pie Hole

Where do you stand? Cake or pie? The Pie Hole makes a strong case for the latter. Not only is their standard pie dough buttery and flakey, but their cookie crusts make picking a treat an impossible task. Take a big pie home to the family or grab a hand pie as a midday snack. (We won't tell.)
Tractor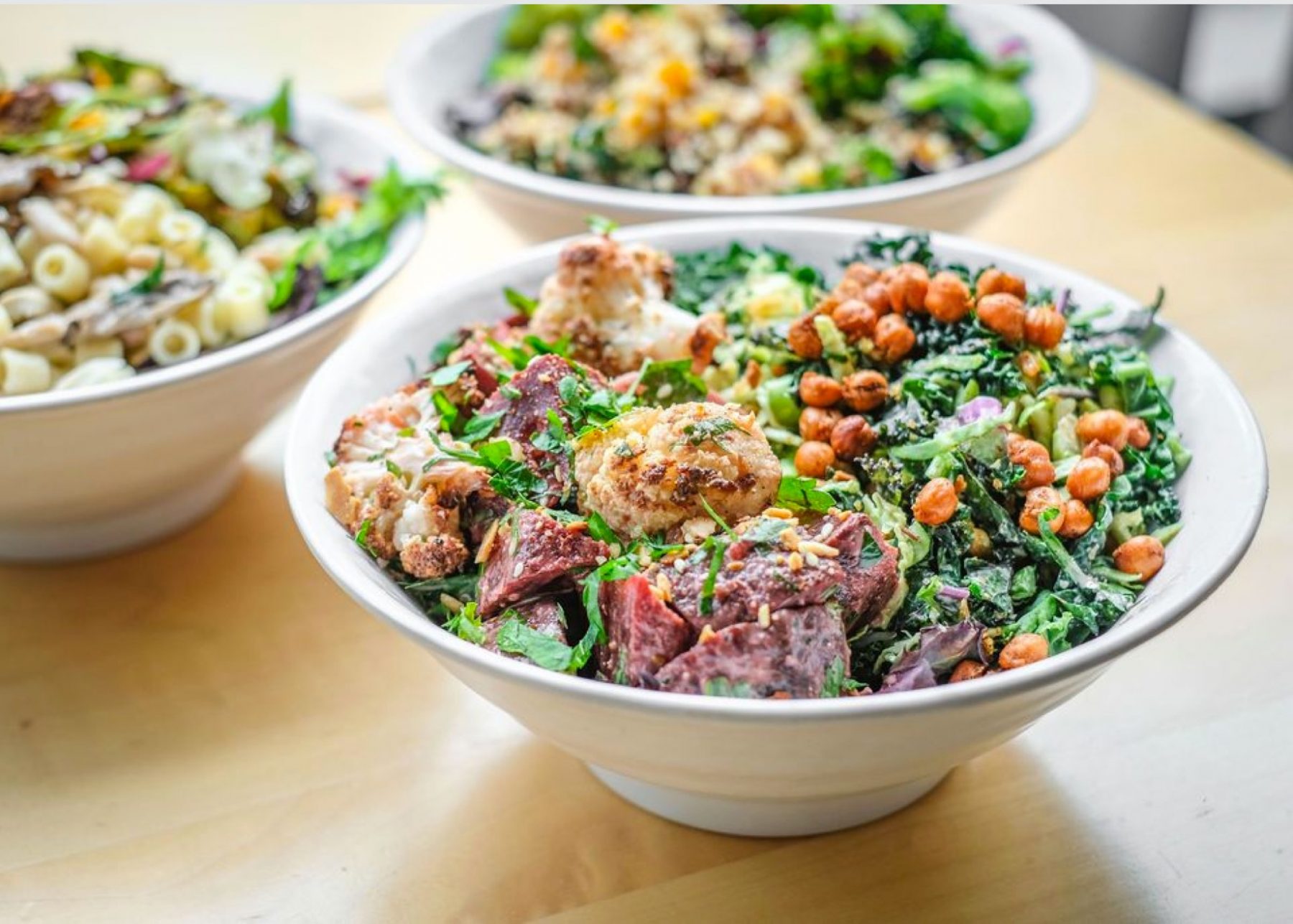 Check out this local business & the location that started it all. Tractor has been around since 2013, offering healthier options such as salads and sandwiches to keep you going midday. The Thai Veggie Bowl is a go-to lunch item with its bright colors and veggies that aren't boring. This also offsets all the rich pastries you tried earlier on your food adventure.
Jam Café 
This is a favorite "Instagram-worthy" brunch spot in the city. With their eye-catching dishes and massive portions, come with a group, and come hungry. Most folks go for a brunch benny, but try branching out - the Fried Chicken French Toast, the massive Pancakes that are twice the size of your head, and the Charlie Bowl are some stand outs.
Kokomo 

Get all the flavor without the overindulgence with Kokomo. Spots with smoothies and bowls can sometimes be considered 'boring' by foodies – but they just haven't been to the right spots. Kokomo smoothies are rich and flavorful, and the bowls are some of the best in the city. Next time you're nearby, grab the Shawarma Macro. You won't be disappointed.  

Whether you're in Kits to shop or to eat, stop by to tell us what you're looking for and we'll be happy to assist. See you soon!